Over the summer I had a taste revelation: After 6 years of Irish living, I discovered that my palate for beef had been altered. I had seen it coming the previous summer stateside, but this year, it was settled.
It happened as I was having dinner with friends at one of those very serious steakhouses, of which I would go as far as to label an American beef eater's institution in a stodgy old men's club sort of way. Not my style whatsoever, but places like this had always satiated my periodic craving for a good ole juicy, rare-ish New York Strip or Porterhouse chunk of beef.  These hankerings only seemed to escalate after I left the USA, eventually putting a standing appointment with at least one good steakhouse on our calendar each time we make our way across the pond.
I may not be a chef, but I am now definitely a full-fledged member of the Irish beef club.
As I eagerly carved into my magnificent looking steak topped with a generous dollop of melted butter and then carefully placed a dripping, beautifully fragrant, bite-sized piece into my mouth….BOOM, it hit me. I looked to my friend with a puzzled face and asked, "How does yours taste?" She was too busy squealing in delight over her beefy feast to answer me and I took the hint. It was at that moment that I realized that I preferred the flavor of Irish beef to the standard, USDA, dry-aged, center-cut of Angus beef that lie before me. I was stunned.
To be frank, when I first came to Ireland, I just did not care for the flavor, texture and smell of Irish beef. Of course, initially I put it down to 'everything in from my home country is better' a common conviction that many expats sadly fall prey to when upping sticks and moving abroad. You learn swiftly, that things are just different, not necessarily better or worse.
While we are primarily a dairy and poultry farm, we do raise some cattle for our own use here at home. In my first few years in Ireland, each time I tried the beef from the farm or any other place, I remember thinking that the taste was very unusual. Irish beef had a fuller, meatier flavor than what I was accustomed to and this was not appealing to me for a long time. What I didn't realize until recently is that I was simply used to grain-fed beef, as so many Americans have been, which is very different to the flavour of natural grass-fed beef in Ireland. My tastebuds were accustomed to something else completely.
Recently I had the opportunity to go along with Bord Bia, the Irish Food Board, to a Chef's Irish Beef Club competition at Chef Sache in Cologne, Germany. I jumped at the chance to get up close and personal with Irish beef and see how chefs in other countries are passionately putting it to use.
It wasn't surprising to learn about the Chefs' Irish Beef Club, which is made up of top European chefs who prefer to use beef reared in Ireland because of its quality and value. Still, I wasn't aware of this group beforehand, and because of my summertime taste revelation, I was especially excited to go along and be a part of this celebration of Irish beef.
Chef Sache is a symposium that showcases top European chefs, many of which are Michelin starred (of the food, not tyre variety).  It is also trade show featuring top-quality food producers and products from around the world, including Bord Biaapproved Irish beef.
Bord Bia sponsored a Chefs' Irish Beef Club competition at the event whereby contestants were required to create a prime Irish beef recipe that would be prepared, served, tasted and judged by a panel of renowned European chefs. The grand prize: A guided tour of Ireland, visiting leading farms and a fabulous dinner at Chapter One in Dublin with Ross Lewis.
I looked on in anticipation as each young chef cooked up something more and more magnificent. My two favorite preparations involved Guinness and turf. The first, and also the judge's choice, was a Guinness-injected (yes, with a syringe) tenderloin of Irish beef. The second was a massive rib-eye, wrapped in turf and cooked in the sous vide manner, then sautéed in brown butter before serving. Both tasted and looked absolutely amazing.
I may not be a chef, but I am now definitely a full-fledged member of the Irish beef club.
Slan Abhaile,
Imen
This blog was originally posted in October 2011 on Imen Mc Donnell's awarding winning blog farmette.ie. In her former life, Imen spent her days working in television, film and advertising production while living in Minneapolis, New York and Los Angeles. She then met a dashing Irish farmer and life as I knew it changed forever. Imen writes a weekly column for Irish Farmer's Journal/ Country Living and her blog has been featured in Saveur, Food and Wine Magazine and the New York Times Diner's Journal among others. Imen is currently writing her first book, Farmette, Recipes & Adventures from Life on an Irish Farm to be published by RoostBooks and released in the USA, Ireland and UK Autumn 2015.
Irish Beef - Rich in tradition, nutrition and taste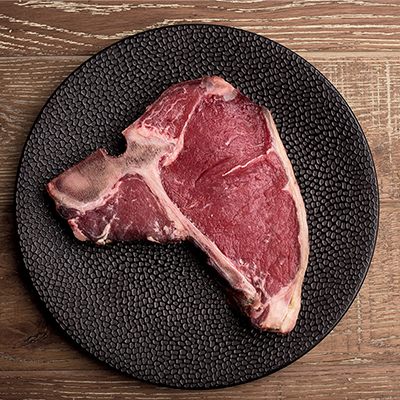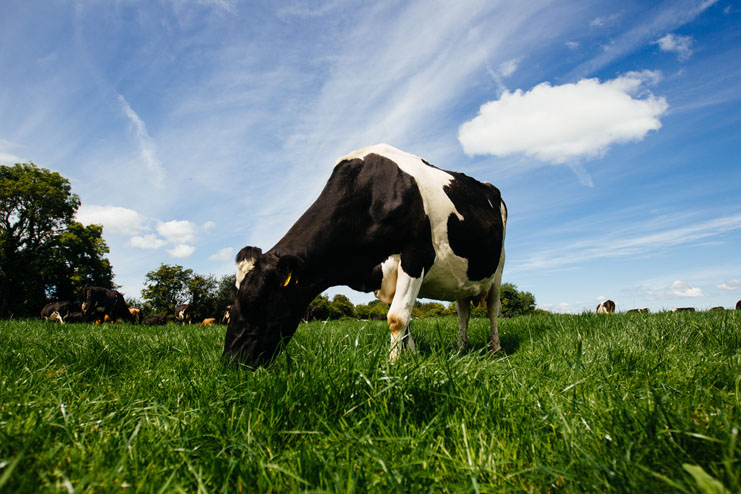 Did you know that grass-based beef is packed full of health benefits? See the links below to find out more...