About the farmer
Fellfort Angus Farm is a 185-acre farm located in Watergrasshill, Co. Cork. Approximately 50 acres of the land is rented. 80 per cent of the entire farm is under grass and the remaining under spring barley.
The Ryalls have 70 cows and three stock bulls on their farm. With the exception of the few commercial cows, which are Shorthorn–Angus crosses, all of the cows are pedigree Angus. The bloodlines of many of the stock can be traced back to three Angus cows Ben's father purchased in 1956. Ben believes this breed is well-suited to Irish farming and produce the highest quality beef from a mainly grass-based diet. Generally, he sells up to 20 of his best male calves annually as breeding bulls to other Angus breeders or commercial farmers at 12-18 months of age. The males that are not sold for breeding are finished for beef at around 18 months. The heifers, which Ben does not retain as replacements in the herd, are sold for beef at 18-22 months. The animals which are finished for slaughter, are fed on grass or else with grass silage and some of the barley which is grown on the farm. Apart from a small amount of soya and beet pulp, purchased locally, no other feed ingredients are needed. The straw from the barley crop provides bedding during the winter months.
Learn More
About our Featured Farmers
Farms are traditional and family owned, passed from generation to generation, as is the craft and love of livestock farming, with herds built up and improved and refined over generations. Our farmers believe that food is best when it is simple and natural.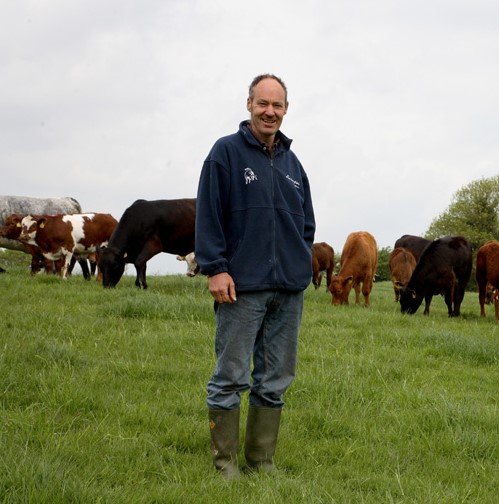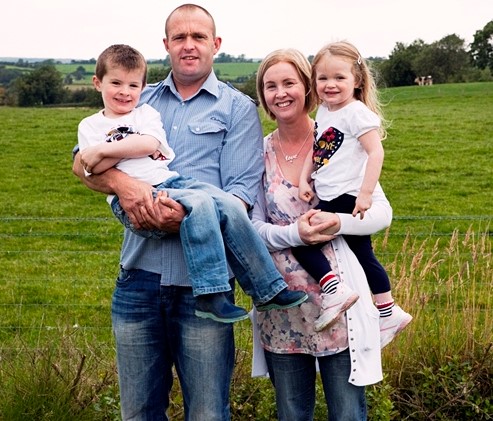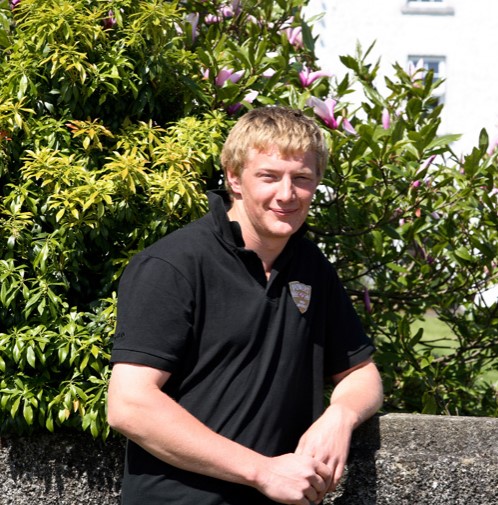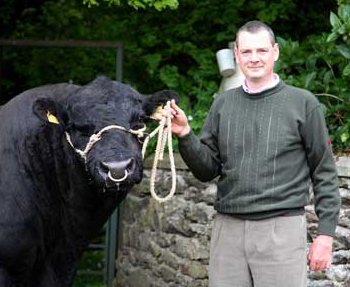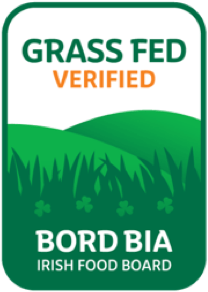 The Grass Fed Standard from Bord Bia
We raise Irish beef cattle on a pasture-based system to allow as much time grazing on our lush grasses as possible—for a minimum of six months each year.